MAREPRO GROUP, S.R.L.
Administrative Staff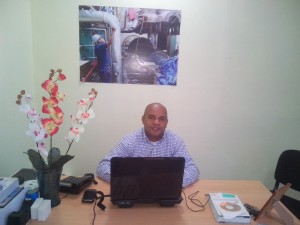 Engineer Sandy Cuello
CEO – Founder MAREPRO, GROUP S.R.L.
With over ten years experience in the Technology and Mechanical Engineering, graduated from Loyola Polytechnic Institute, located in San Cristobal, Dominican Republic. Dom., An expert in the development and project planning, reading and interpreting drawings, with considerable experience and knowledge in the different types of maintenance (preventive, corrective, scheduled, etc.), assembly and repairs to gas turbines and steam GENERAL ELECTRIC, Conveyor Installation Plans and Tubes, Boilers, Condensers, Heat Exchangers, Fan Coolers, Torres Cooling and Maintenance and upgrading of many other machines, trained to manage and schedule jobs in different areas, management of Microsoft Project, with strong communication skills in both Spanish and English with all levels of an organization, and ensure planning and definition of the work to be performed.